Business Litigation, Breach of Contract, and Fraud
We are devoted to helping small business owners, contractors, and customers in business disputes.  Have you been cheated, defrauded, or misled?  Contact us to discuss your options. 
Put A Strong, Determined Litigator To Work For You
Bock & Plummer, Attorneys at law, know your time is valuable. That is why we stress efficiency throughout the process of resolving your disputes. We offer our clients:
Individual attention — When you retain us, you receive the care, time and attention you deserve.
A more cost-efficient model — We, constantly seek ways to cut your costs while maintaining the high level of legal services you expect and deserve.
Integrity — Our trial attorneys provide you with straightforward, honest answers to all of your questions and ensure you fully understand the litigation process and what to expect as your case moves forward. Our clients rely on us to help them set realistic expectations.
A focus on success — Bock & Plummer, Attorneys at Law, always has your best interest in mind. If protracted litigation is the only solution to achieve the proper outcome, we are ready. If settling your case early on will achieve the best result, we will take the time to explain why we believe it is in your best interest to settle instead of engaging in lengthy litigation.
Ready For Trial
Bock & Plummer, Attorneys at Law, has the determination, tenacity and skill required to successfully litigate your case when litigation provides the best means of resolving your legal issues. Our professional courtroom demeanor and meticulous preparation give us an edge as assertive, strategic advocates.
Some types of business matters, typically those dealing with fraud, we handle on a contingency basis.  Examples from past cases include:
A property owner who purchased a house with a leaking roof that the prior owner failed to disclose.  The fraud judgment included punitive damages that were nearly three times the cost of repairing the roof.

An arborist's trees had been cut down by an irate neighbor that believed they were interfering with his view.  Punitive damages were awarded.

A property management consultant had been cheated out of nearly a year and a half of percentage based income was able to recover $150,000.00 of lost income.

A partner in a multi-million dollar restaurant enterprise had been ousted without justification by other members filed suit to regain involvement in the business.

Cases such at those above typically are handled on a contingency basis.  However, this will not always be possible.  For example, if there are "dueling" lawsuits (the parties are suing each other), a contingency arrangement is usually inappropriate.
Breaches of contract are fairly simple: did the other party live up to their word? 
Did they deal with you in good faith?  Were warranties broken?  Come in for a free consultation and we will tell you if we think you have a case.  Breach of contract cases are usually straight-forward, but you need an attorney that knows the various causes of actions that can be attached to an otherwise simple business disagreement, and how to make penalties such as attorneys' fees, general damages, and even punitive damages part of the claim.
Fraud is a different animal entirely, and carries with it significant penalties such as punitive damages and compensation for aggravation, annoyance, distress, and unhappiness. 
Fraud requires:
A specific representation, or a failure to make a representation that the party was required to make.
The party knew the representation was false or that the failure to make a required disclosure was likely to mislead.
The wronged party relied upon the false representation or the failure to make a required disclosure.
Damages.
It is sometimes easier to prove murder than fraud.  Don't try to handle a fraud case on your own, consult with a professional.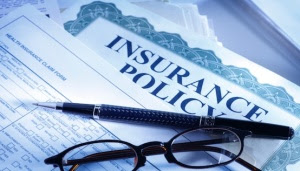 Insurance companies actually have programs to reward claims adjusters who "succeed" at limiting the amount paid out on claims.  That sums up everything that is wrong with the insurance industry and demonstrates perfectly why you should never trust anyone associated with that profession to look out for your interests.
Customers pay the premiums for years, but when a disaster strikes insurance companies are often either nowhere to be found, or they delay unnecessarily in an attempt to exert negotiating leverage. Bock & Plummer, Attorneys at Law do not stand for these tactics.
Cooperating with insurance companies beyond what is necessary to process a claim is a waste of time, and usually does more harm than good.
We take every opportunity to sue insurance companies for bad faith, for wrongful denial of benefits, or for unnecessarily delaying or withholding payment on a claim. We have successfully sued insurance companies for bad faith in such instances as:
Failing to cover injuries related to an accident involving a young man riding a dirt bike while visiting a friend.
Forcing a Korean war veteran to litigate for over a year  all the way to a verdict (the verdict was more than three times their final offer).
Physical and Financial Elder Abuse
Scams preying on the elderly are growing on seemingly a monthly basis.  Whether it's debenture schemes, identity theft, nursing home abuse, or relatives simply draining bank accounts or siphoning assets, it's a frightening trend.
When people think of elder abuse, they think of physical assaults.  Of people left alone in beds, unable to move, until bedsores require hospitalization.  However, there are actually many forms of elder abuse:
Wrongful death.
Sepsis or other infections (like urinary tract infections) with serious side effects

Failure to supervise resulting in wandering/elopement.
Assault and Battery: caregiver assaults are a real and growing phenomenon.  This includes unreasonable restraints and limitations on movement.
Failure to ensure proper nutrition, hydration, and medication.  An excuse that meals were provided but not eaten is insufficient, caregivers need to ensure that their wards are actually receiving nourishment.

Sexual Abuse: Difficult to fathom, impossible to do anything but condemn and punish in the strongest possible manner. 
Financial Abuse:  Bank accounts, personal possessions, ATM or credit cards, even cars and real property are often stolen by those in a position of trust.
Severe pressure ulcers/bed sore.
Serious falls with fractures often the result.
Senior citizens, many of them veterans, "paid their dues."  They do not deserve to be treated as a revenue stream for companies whose only interest is to warehouse as many of them as possible in understaffed facilities with overworked doctors.  Even worse, they often have their assets stolen by the people who should be taking care of them, their families, friends, and caregivers.
There are special remedies to help pursue people who prey on the elderly.  Treble (triple) damages, attorneys' fees, and other avenues of relief are designed to send a lesson that if you physically or financially harm individuals 65 or older in the State of California you will pay for it.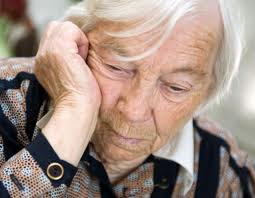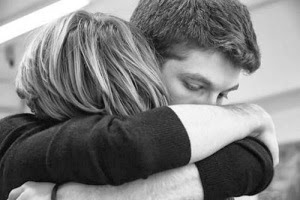 There is nothing more devastating than the loss of a loved one.  The emotional and mental burden is devastating, and our society provides few safety nets for those who have lost their family's provider.  Compounding the problem is the fact that insurance companies fight every step of the way.  If there is one facet of practicing personal injury law that has shocked founder Michael C. Bock more than any other, it is the ruthless, calculating manner that insurance companies attempt to trick grieving families that they are there to help, when they are really there to ensure that claims are denied.
Whether it's our office or another office, get help.  Don't even think of attempting to deal with collecting documents, interviewing witnesses, finding experts and accident reconstructionists, or negotiating with adjusters.  Please do not expect that an insurance company claims adjuster, no matter how many sympathetic lies they tell, cares in the slightest bit about your loss.  They don't.  If they responded to tragedy like a normal human being they would have quit their job after a few months.
DAMAGES
If someone's negligence has cost you a loved one, contact someone and get guidance through the process.  Wrongful death lawsuits involve particular categories of damages:
The financial support that has been lost in the form of wages and benefits.  Many unskilled attorneys fail to hire the necessary expert to calculate the value of medical and dental benefits and retirement benefits.  Insist that your attorney calculate the full value of your loss.
The loss of companionship, society, affection, moral support, solace, and for the husband or wife of the deceased, the loss of the marital relationship.
The projected value of lost household services and maintenance.
Suffering and distress before passing; called a survival claim.
The medical costs that the deceased victim incurred as a result of the injury prior to death.
Funeral and burial costs.
Loss of any inheritance as a result of the death (some attorneys forget to check).
WHO CAN FILE A WRONGFUL DEATH CLAIM?
Only qualifying individuals under California law may file a wrongful-death claim.  The surviving spouse, children, and surviving issue of deceased children have priority.  These survivors can file separately or jointly, but all must be included in the action.
If these claimants do not exist, next (in order of priority) are:
Parents
Brothers and sisters
Children of deceased brothers and sisters
Grandparents
and finally lineal descendants.
Certain other claims are handled differently:
A person who honestly believed they were married to the decedent, but due to some error or technicality the marriage was not valid
children of putative spouse
stepchildren
Any minor who was a resident of the decedent's house for 180 days prior to the death and they were dependent on the decedent for at least 50% of their support.
This group can file if they relied upon the Decedent for financial support.
There are many factors that go into litigating a wrongful death case.  First, have all the necessary parties been joined?  Secondly, how should a settlement be divided?  How will the claims brought in the name of the Estate be handled, and will Probate be opened?
Sadly, wrongful death compensation is usually a factor of insurance availability.  However, when sufficient coverage or assets are available, the age, lifestyle, potential earnings, and benefits of the decedent need to be taken into account.  Another important step in a wrongful death case is to establish the life expectancy of the decedent. Some of the factors that may be taken into consideration include the victim's age, lifestyle, medical history and occupation.
No amount of money can bring back a loved one.  These cases must be handled with sensitivity and skill, not only in regards to the emotional loss, but also with the reality that if the primary wage earner has passed the wrongful death recovery may be all the family has to live on for an indefinite amount of time.  Flexibility, understanding, and empathy are required at all stages of these difficult cases.